It's so nice to be home! After 1 week of Disney World, and an 18 hour ride home..I am pooped! Our trip was super fun! The days were mostly HOT and HUMID, but everyday God blessed us with a wonderful rain shower!
I will have to share some photos with you soon!
But for now, I've got a NEW challenge for you from
Craft Your Passion Challenges
, the theme this week is FLIPS and FOLDS. I used a Gate Fold Card and an image from one of our sponsors-Tiddly Inks!
Outside View:
And the inside view:
Card Details: Digi Image-Tiddly Inks, Sentiment-Microsoft Works, Patterend Papers-My Mind's Eye, Cardstock-Bazzill, Bling-The Paper Studio, Crocheted Flower-Handmade, Misc.-Button
I hope you get to play along this week! It's a super fun challenge with 2 great sponsors!!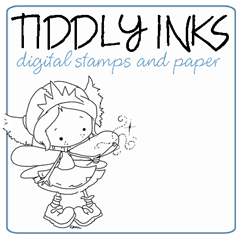 and
Thanks for visiting today! I am going to spend my day "catching up"...catching up on some much needed rest!!! Have a wonderful Monday!